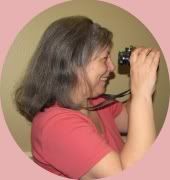 What Alice Forgot
by Liane Moriarty
Alice Love falls and hits her head during a gym session. She comes out of unconsciousness thinking she is 29 years old, happily married, and pregnant with her first child. It does not take long for her to realize that 10 years of her life are missing from her memory and that her life is actually now completely different from what she thinks it is. As she comes to terms with life as it is now, 10 years later, she is devastated to learn that she has three children that she does not remember and does not know at all, and her husband whom she adored has moved out of the house as they now plod through a bitter divorce.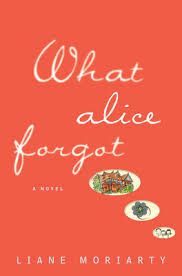 The story is told from Alice's vantage point. The confusion, her angst, her jumbled mismatched emotions overwhelm her as she tries to remember, tries to put the pieces of her life back together. At the same time, her sister Elizabeth, at her side, takes voice via letters to her psychiatrist, giving another dimension to life as it really is. There is also a third voice, that of Frannie, Alice's grandmother, through letters to her dead fiancé. Although I found Elizabeth's letters interesting as they added insight into Alice's problems and even spawned a storyline of their own, I found Frannie's letters to be more contrived and unnecessary.
Overall, I enjoyed What Alice Forgot. It is a captivating story of a woman's battle with amnesia with some unexpected yet well-delivered twists and turns. Whether or not it is possible for a woman not to know her own children under such circumstances matters not, because the story comes across as believable and the "what if" is certainly food for thought.