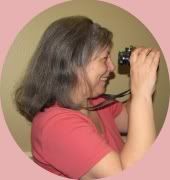 I saw it first on facebook. A friend had to have it. A cooler – the kind you take on a picnic or to the beach. But this one was different. This one was special. This one did everything! Besides keeping your picnic foods chilled, it made ice, even crushed the ice, opened bottles, played radio stations and DVDs, recharged cell phones, had hidden compartments for this, that, and the other, was on wheels, and had a comfortable handle to pull it along. Of course, it had to have the wheels and the handle because as self-sufficient as it was, it had to weigh several hundred pounds, at least.
I watched the video presentation and I did just a wee bit of googling. It turned out this wonderful do-everything gizmo was being introduced through kickstarter.com. The creator of the idea signs up with the kickstarter website, sets a goal to "raise" a specified amount of money, and then promotes their money-making dream to the world via facebook. People then invest in the gizmo by donating money. They do not get a return on their money – no interest, no share in the profits. In fact, they do  not even get their "investment" back. It is a donation, plain and simple. If you think they have a workable idea, one that excites you, just fork over some hard-earned cash and wish them well. They do not have to find true investors, pay back a bank loan, or otherwise work for their dream to come true.
Along comes GoFundMe.com. Go-Fund-Me is another way people can ask for money without having to work any harder than putting together a sweet plea that tugs at the heartstrings. You do not even need to have a brilliant, creative idea. You just have to whine a little and appeal to people's soft side.
These concepts actually were presented even before by the television news people. Not long ago, a local resident had a dog that needed surgery. The owner went to the local news station, told her sob story and the station aired the story. Within a few days, the owner received more money than she needed for the dog's surgery. A veterinarian even volunteered his service. The dog did very well. The owner did even better. So the news ran another story. A man's "custom-built bicycle" was stolen. He said he could not afford to replace it and had no way to get around. So the local news aired his plea for help and not only did he receive a brand new custom bike, he received cash, lots of it. He was very grateful.
The other day our local news station ran a plea for money that was found circulating on the Internet. A college student was looking to raise funds for college tuition to a private university. She wants to be a physical therapist, you see. The station reporter gave her ample air time and the two explained just how GoFundMe works. "So cool," proclaimed the reporter. It is far easier, neater, and cleaner than standing on a street corner and flat-out begging, after all.
So why are some of us still working? Need a car, money for college, a new house? Maybe you lead a simple life and need living expenses, just to tide you over. No magic lamp with genie required.
Let me think…