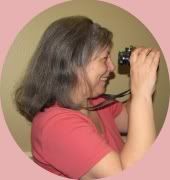 Sugru is a clay-like rubber substance that cures with exposure to air. It is easily molded by hand and adheres to most porous and nonporous surfaces. It is touted to fix anything. Their website also offers suggestions not only for fixes, but for creation of problem-solving gizmos and doodads.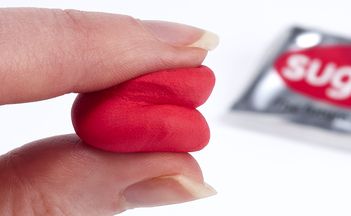 Sugru comes in a variety of colors. Two or more colors can be mixed to form even more colors.
I put Sugru to the test. I had two items that needed fixing.
The first is a microphone holder that is affixed to the side of my karaoke machine. The plastic holder had cracked and was rendered incapable of doing its job. A little Sugru was molded and rubbed to cover the crack. Left to dry for the recommended 24 hours, the microphone now has a secure place to be.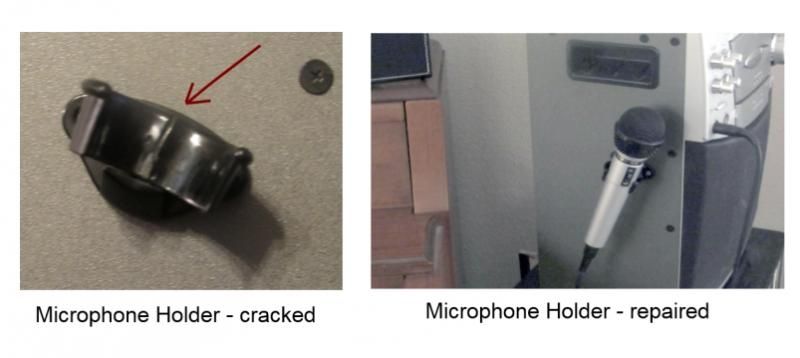 The second is a paper towel holder I have had for probably 30 years. It is free-standing. Many years ago, whatever secured the dowel to the base had snapped. Although the dowel continued to stand upright, it wobbled, and I was never able to find a suitable fix. I have also never found a replacement that I liked as much, so I have been living with the wobbly thing all these years. Wobble no more! Sugru to the rescue.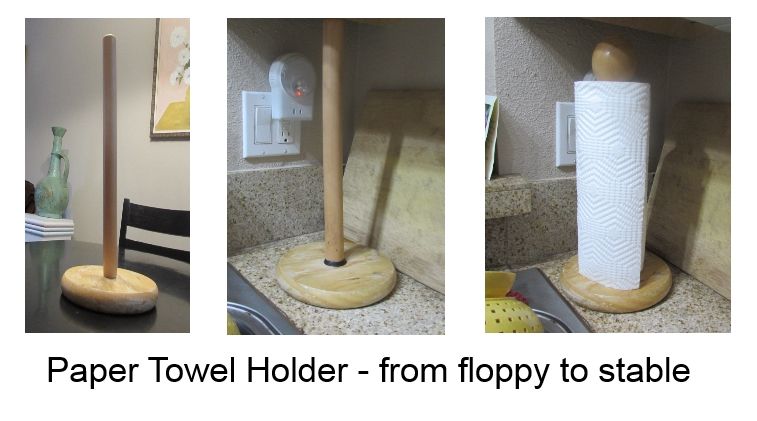 Sugru is easy to work with. Repairs are fun! Just call me Mrs. Fix-It!