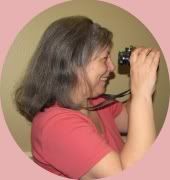 The Lost Hours
by Karen White
After a long life, Annabelle has died and Piper Mills, her granddaughter, now is determined to get to know the woman who raised her. Piper was orphaned at age six and raised by her grandparents. Now that they are gone, she regrets that she never took the time to get to know her grandmother.
Piper traces her grandmother's life to a time in the 1930's when Annabelle and her two best friends, Lillian and Josie, shared all their hopes and dreams and secrets. Why did these three young women end their friendship? What took place in the secret attic room in the house in which Piper lived for so many years but never knew existed? Why did a newspaper clipping from that time about a black infant found floating in the river resurface (pun intended)?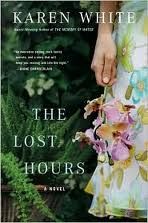 Piper's quest to solve these mysteries brings her to Lillian's home where Piper is a tenant with fictitious identity. There her life quickly intertwines with Lillian and her descendants. Piper's history as an equestrian champion and Olympics hopeful is exposed and horse riding becomes a secondary theme to the book.
The story trotted along, seldom moving faster than a child's pony ride. The horse story was uninteresting to me. If its purpose was to convey the symbolism of the importance of getting back on a horse after a fall, frankly I do not see its application in this story. From the title, the only lost hours I could detect were those that passed while moving from cover to cover.
Overall interesting subject, good mystery, and a lot of potential, but it seems to lose its focus.