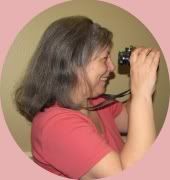 From my newest blog, I Sing – You Sing, a cross-post. I Sing – You Sing is a Sing Along – a new and growing collection of songs – the music and the lyrics. Requests are welcome, too. Find your favorite songs all in one convenient location.and sing along.
*****     *****     *****     *****
My brother is with me today. He stands before me, elbows flexed, head bowed,  fists clenched and both index fingers extended upward. He is ready and his posture tells us so. At the first movement of his hands singing begins. Doe, a deer, a female deer…
We sang that song so many times in those early years, my brother's voice loud and clear through his conducting – after dinner, at family gatherings, on long car rides and short. It seems as though if we were together, we were singing.
Doe, a deer

A female deer.

Ray a drop of golden sun…
Ah, the memories!